CLAUDETTE CHABOT, OUR PHONE OPERATOR
THE VOICE AT THE END OF THE LINE
Claudette is the daughter of Georges Chabot and Alice Chabot. She is the 6th of a family of 9 children. She is a true Chabot!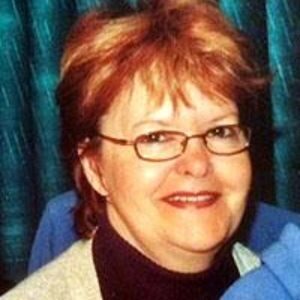 She has volunteered at the CHSLD of Saint-Raphaël and at the Centre-Femmes de Bellechasse where she was a member of the Board of Directors. She also has been volunteering and doing workshops for ALPHA Bellechasse since 2014 and have been a member of the Board of Directors of the Chabot Association since 2016.
Claudette is an excellent seamstress and a great cordon bleu. She is also the voice at the end of the line, wishing you happy birthday every year as she makes all the calls for Association
members' birthdays.
She advises us and does many things that are essential to our gatherings, such as food, decorations, etc.
I did not want to forget to thank her personally and on behalf of the Association for her involvement over the years.
Maryo Tremblay, member no. 275
President of the Association des Chabot