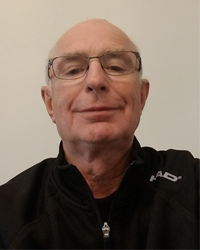 Historique
Hello: my name is Adrien Leblanc.I was born on September 4, 1951 in Saint-Anselme, a Quebec municipality located in the MRC of Bellechasse in the Chaudière-Appalaches region.
I am the son of Georges Leblanc and Cécile Bolduc.
I am the husband of Claudette Chabot, native of Saint-Magloire; see her bio on the board page on the Chabot Association website.
I did my primary and secondary studies in Saint-Anselme.
I studied electricity at Cégep de Lauzon.
I distributed chips and candies for 35 years.
I went back to school to become a renovation contractor.
I am the father of two handsome boys, and the grandfather of four wonderful grandchildren: a 13-year-old granddaughter, two 9-year-old boys and a 7-year-old boy.
Now I live with Claudette on a little farmhouse where life is beautiful and wonderful.